"Languages at the heart of learning: 25 years of inspiring innovation" (Graz, Austria, 5-6 December 2019)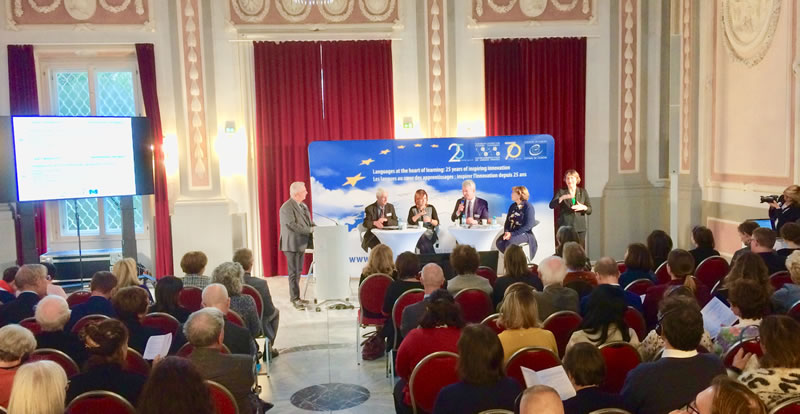 On 5 and 6 December 2019 the European Centre for Modern Languages of the Council of Europe organised a high-level conference to celebrate its 25th anniversary (as well as the Council of Europe's 70th anniversary) and reflect on the important contribution made by the Centre to the field of language education. The event also showcased the results of the ECML's current programme – Languages at the heart of learning – and launched the next programme 2020-23 – Inspiring innovation in language education: changing contexts, evolving competences.
The conference combined plenary sessions more focused on key political challenges related to language education, with break-out sessions where particular aspects of language education were examined in greater detail, including the range of tools and capacity-building activities organised by the Centre to help bridge the gap between policy and practical implementation.
A Conference Declaration with the dual aims of highlighting the key contribution of quality language education to democratic societies and acknowledging the challenges that need to be addressed was discussed at the conference, with a final version to be issued in early 2020. As such, the Declaration could pave the way for a Council of Europe Recommendation on Quality Language Education.
In total around 210 participants attended the conference and its dedicated sign languages event. Over 1,600 viewers also followed the event via livestream.
Dedicated conference web section (livestreamed videos, programme, presenters, photo gallery)
History of the ECML in pictures
Social media hashtags: #ECMLconference #25ECML #70coe